Home > Wine Label
Wine Label
Printint Type:Offset Printing, silk-screen printing, relief printing
Surface Disposal:Foil Stamping, UV
Material:Coated Paper,Art Paper, Classical White/Cream/Embossing Paper
Color:CMYK, Pantone
Dimension:Customized
OEM:Yes
MOQ:1000 pieces
Sample Lead Time:3-5 days
Mass Production Lead Time:5-9 days
Delivery:by DHL/FEDEX/TNT/UPS, by air, by container
Customize Wine Label


Wine label
is the identity of the wine, describing important information of this bottle of wine.


Adhesive label
is widely used for wine labels due to the following advantages.


1. A
variety of face material selection

Coated paper, art paper, various special paper with different color and texture and plastic film can be used to make wine labels, providing a wider range of label creative spaces for wineries and design companies. Hangzhou fullpack can offer you various face materials for your choice, for example,
art paper wine label
,
special paper wine label
,
coated paper wine label
, etc.


2. M
ore attractive shelf effects

Plenty of commodities being displayed on shelves, various labels of those are trying to attract customers. The customers just have short time visual contact with displayed goods. However, the adhesive label can break the rectangular design limits of traditional labels and its irregular shape will definitely make itself outstanding, inspiring consumers to pay attention to it and impulses of buying.


3. C
ombination of multi-printing and post-press treatment, enhance the artistic expression of the wine label

Labeling machine offset printing, silk-screen printing, cold/hot stamping, spot UV and other treatment can be applied on the label, achieving a variety of complex effects. Check the effects of printing and post-press, see this
gold foil stamping wine label.

4. More convenient and clean labeling process

For adhesive labeling, it takes less than 10 minutes to change different shape of labels.

For labeling pressure-sensitive stickers, the operator does not consider the coating speed of wet glue labeling, so the operation of labeling is more convenient and faster.


5. High Productivity

Self-adhesive labels usually adopt the rotary printing method, which can realize a variety of combined operations, allowing multiple processes to be completed at one time, such as printing, foil stamping, embossing, die cutting, waste disposal, etc. The way is very convenient.


6. Excellent water and moisture resistance

Red wine storage environment requires low temperature and humidity, which is a severe requrest for general paper labels.

Hangzhou fullpack can provide a variety of face materials for adhesive wine labels. Those face materials can pass ice bucket test and have strong water resistance feature.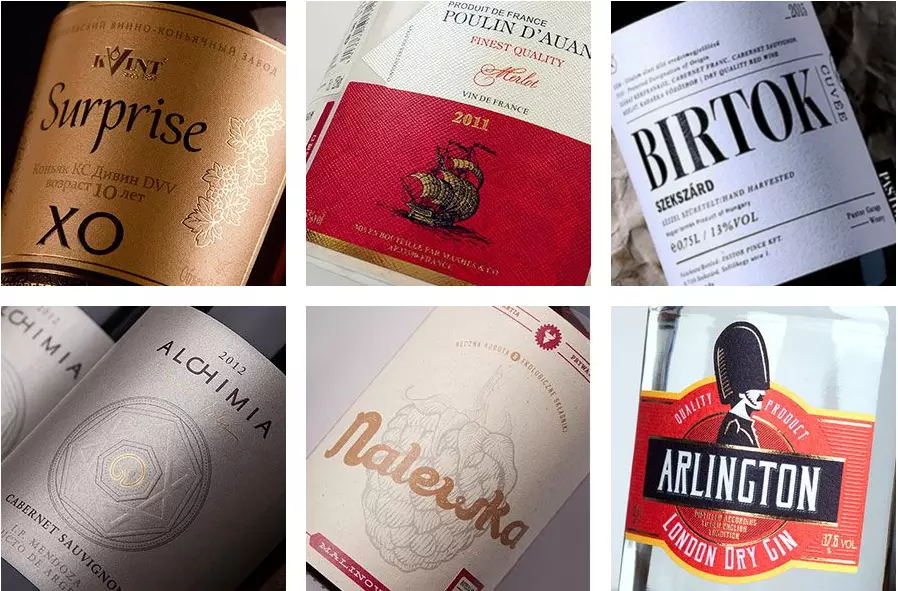 For products inquiries, Telephone +86-571-87833892 or Email
info@fpprinting.com
Products Category
Contact Us
Tel: +86-571-87833892
E-mail: info@fpprinting.com
Add: Sanxing Industrial Zone Xiaoshan Hangzhou Zhejiang China 311200